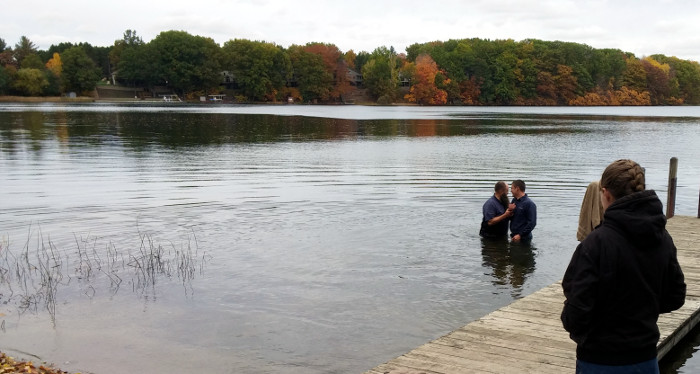 As we finish up the last few days of 2014, I would like to take a moment and reflect on the goodness of the Lord over the past year.
He has been faithful to us through all of the trials and triumphs.  Children were born, couples were joined in marriage, believers were baptized, and the Gospel was preached. 2014 was not without its share of valleys, but the Lord saw us through each one.  Our church has traveled the road of 2014 together and we have grown stronger in our commitment to each other and to the Lord.  It has been exciting to see how God worked in each individual and family throughout the year.  We are confident He will continue to guide and help us in whatever tomorrow holds!
Above all, we are grateful for the finished work of Jesus Christ.  Without His sacrifice on Calvary we would be lost and still in our sins.  Praise be to Him who loved us when we were His enemies!
Romans 5:8-11

But God commendeth his love toward us, in that, while we were yet sinners, Christ died for us. Much more then, being now justified by his blood, we shall be saved from wrath through him. For if, when we were enemies, we were reconciled to God by the death of his Son, much more, being reconciled, we shall be saved by his life. And not only so, but we also joy in God through our Lord Jesus Christ, by whom we have now received the atonement.